COOKING & WARMING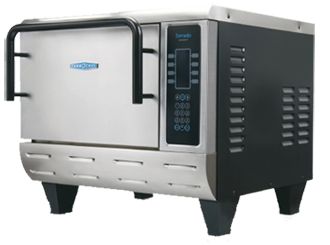 In today's world of food safe temperatures, our group of leading manufacturers' provides equipment from high speed cooking to grilling to slow roasting. Once cooked, our group of leading manufacturers' can hold with perfection until served.
Production of Coffee Equipment from a Satellite Brewing System, Ice Tea Brewer, Pour Over Brewer, Glass Decanter, Air Pot, and Hot Water on Demand.


Production of the most complete line of Induction Cooking and Warming equipment


Production of High Speed Cooking Ovens with Ventless Technology. Whether heating Toasted Panini's, Quesada's, Fresh Pizzas, Fresh Salmon, or Steaming Fresh Vegetables. TurboChef has the most complete line of Ventless Ovens in the marketplace today. Ask about a TurboChef Demonstration with your food today to see what it can do for you.

Production of Retherm Ovens, Roast-n-Hold Ovens, Banquet
Cabinets, Proofers, Heated Cabinets with and without Humidity and Door Free Holding.