Introducing XGuard from BSI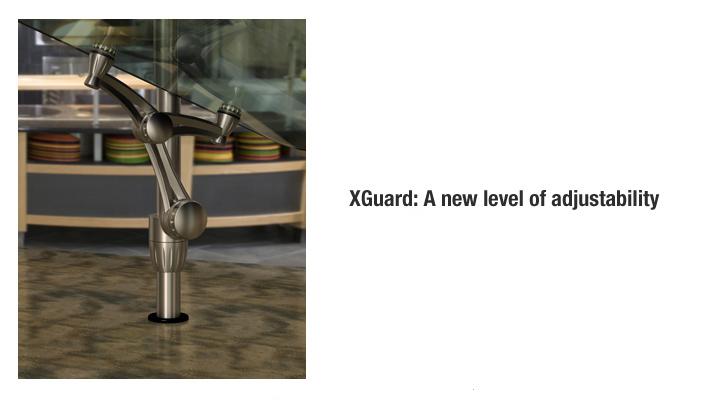 It's time to celebrate a new level of freedom, control and flexibility
Introducing XGuard from BSI.
ZGuard set the bar impossibly high by giving you the ability to move glass up and down a post while adjusting the angle 360o. We just moved the bar up. Now you can move the glass back and forth. XGuard's revolutionary three-axis movement offers countless service configurations and design options.

XGuard's third dimension puts customers where they belong - closer to the food. In spite of ever-changing health codes and more stringent NSF regulations, you are still in control and can easily comply with any code or regulation with a turn of a knob.

XGuard's dramatic styling conveys an elegance, agility and forward-thinking design that takes your food guards from a "required" eyesore to a "must have" design feature. It fits beautifully into any environment and complements any decor.
See it In Action